Ever since we started our publishing business, people have been asking us, "How did you do it?" They want the flexibility we have. They want their family to be able to work together. Maybe they're pretty happy in the corporate world, but they want to teach their children to be entrepreneurs – it's getting pretty unfriendly to the Christian worldview out there.
We've done some workshops and written some about it, but we haven't really had time to help people as much as we like. That's why we were super-excited when one day we were visiting with some friends of ours and we came up with an idea…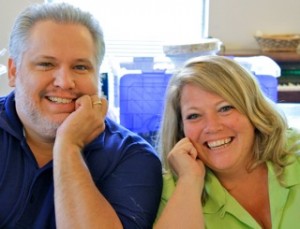 Philip and Carroll Sue Priddy are folks a lot like us. They're a Christian homeschool family, they're teachers, and best of all, they're entrepreneurs! In fact, Carroll Sue has taught business entrepreneurship at Montreat College for over 17 years, and she and Philip are raising a family of young business owners in their own home!
We're hosting them for a FREE online workshop to kick us all out of dream mode and into making a family business a reality!
In this FREE session, we're going to help you figure out what YOUR FAMILY could do to start a profitable business! 
We've got over 100 business ideas that we'll share with you. Not pie in the sky stuff, but real businesses that real families can do together. In fact, we have friends doing many of them.  You are just going to love the Priddys – they are so much fun! SIGN UP BELOW!
Hal & Melanie Young