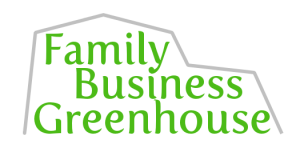 has nothing to do with plants and is not a multi-level marketing business, and we don't want you to work for our company. Instead, we want you to start your own family company. Family Business Greenhouse is a business incubator; a place to learn the practical, real life stuff you need to start your business and run it in a God-honoring way. It is a production of
From the Same People that Brought You
Our Instructors
Philip Priddy
Philip enjoyed the adventure of growing up on his family's farm.  Hundreds of acres to work and explore greeted him every morning.  One of his earliest memories is climbing onto a tobacco slide being taught how to guide the mules through the rows.  He promptly wiped out two rows of tobacco; he later found tractor driving more to his liking.  Farm life teaches hard work and strong ethics, and these two traits continue to define Philip's approach to work as a Pastor-Elder, father and businessman.  Philip earned his Bachelor's degree in Music Education from Appalachian State University, and developed an understanding of how to effectively transfer skills to a student… in addition to learning that he never wanted to teach in an institutional classroom.  Philip prefers to be outdoors and loves living in the mountains of Western NC.  Philip enjoys fishing, camping, and sitting by the river reading British mysteries with his wife and children.
Carroll Sue Priddy
Carroll Sue grew up as a Pastor's Kid, knowing that the workday never really ends.  She worked more than 30 hours a week while getting her Bachelor's degree in Theatre Performance, and discovered that her real passion lay in Business, not performance. After working for a few years, she went back to school and got her Master's in Human Resource Management.  This lead to an Adjunct Professor position with Montreat College, where she has taught Business, Management and Entrepreneurship for 17 years.  She's a nerd when it comes to business stuff.  She likes talking about business plans, break-even analysis, and product development.  Her favorite thing is planning adventures for the family.
The Priddys support their family with several entrepreneurial ventures which you'll be hearing about in the courses!
Philip and Carroll Sue decided to homeschool before they even had children, and decided early that they wanted to teach their children how to open and run their own businesses from an early age. In their homeschool, each child starts his or her first business at 8 years old, does a product addition at 10 years old and starts a second business at 12 years old, and so on. Each child is responsible to negotiate with vendors, maintain records of costs, income and expenditures, maintain inventory, etc. This has honed writing, math, inter-personal skills and has proven to be a fertile ground for teaching ethics and character.
"We want to share how family business draws a family together, in effort, intention and attention. We set goals as a family, and achieve them together. We are able to see the strengths of our children more clearly, because we are working side-by-side. We are able to also see their areas of need, because we are working side-by-side! This leads to teaching and discipleship and is individualized and immediate."
"As parents we determined that we are not raising children, we are raising adults. Having been very blessed with godly parents who were engaged and intentional in their discipleship with us, we had so much more to build upon than most other parents we know. We want to share what we have learned, from our parents and from our life, with other families to strengthen them and draw them closer to each other and closer to the Lord."